A corporate culture of honesty and integrity
In compliance with relevant laws and regulations, Getac Holdings has established good corporate governance and risk management mechanisms, advocated a corporate culture of integrity and honesty, and requested that employees implement this culture in their internal management and commercial activities, preventing any behaviors refuting the codes of business ethics and in creating a business environment for sustainable development.
In addition to creating a sincere and honest corporate culture, Getac complies with external laws and regulations and establishes internal systems to ensure that Getac employees operate by the highest level of ethical standards. The company strictly prohibits employees from making illegal political donations in exchange for commercial gains or business advantages. As for laws and regulations, Getac complies with the Corporate Governance Best Practice Principles to be a law-abiding corporate citizen. The company formulated the Ethical Management Best Practice Principles and the Code of Ethical Conduct for Directors and Supervisors to act as the business ethics and ethical management standards and requires all directors, supervisors, and employees to abide by these standards.
Anti-Corruption And Human Rights Education: 100% Training Rate
In order to implement the education of integrity and strengthen the international anti-corruption trend promotion, Getac Holdings Corp. incorporated anti-corruption and human rights education into its employees' compulsory training, compiling unified teaching materials, covering the following:
The introduction of the United Nations Convention Against Corruption,
Corporate Governance Best Practice Principles,
Codes of Ethical Conduct for Employees,
Confidentiality of Material Information and Prohibition of Insider Trading,
Codes of Conduct for Cooperation with Suppliers
Regulations for Reward and Punishment of Reporting Corruption and Malpractice.
Introduced the Human Rights Protection of Employees in the Chapters on Labor Human Rights, including law compliance working-hour and non-forced labor, prohibiting child labor, gender work equality, and eliminating sexual harassment.
The anti-corruption course adopts rolling training. For all new employees, the training is compulsory, and all employees are targeted for retraining every year so that all employees bear in mind the importance of human rights and anti-corruption.
In 2021, a total of 10,559 people from Getac Holdings and its subsidiaries received anti-corruption and human rights education and training, and the training ratio reached 100%. Please refer to page 42 of this report for the training details of each subsidiary. We did not find or receive any internal or external reports of unethical conduct by all our operational sites in 2021, as disclosed in this report.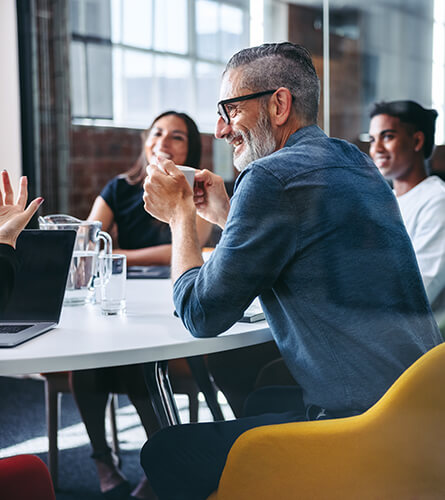 whistleblowing system
In order to prevent relevant illegal situations and maintain the normal operation of the company, The Company has formulated Guidelines Governing the Reporting of Corruption and Malpractices and Whistleblowing System. The audit unit shall set up a special investigation committee to investigate within three days after receiving the report of unethical conduct. The committee is composed of legal affairs, audit, and HR representatives as well as direct supervisors of involved employees with the audit unit serving as the convener. If the report is verified to be true, in addition to ordering the relevant units to make improvements within a time limit, punish the dereliction of duty in accordance with the law, and prosecute the liability for damages in accordance with the law, so as to set an example.
Getac Holdings has established a mailbox for reporting violations of the Ethical Management Best Practice Principles for internal and external personnel to respond to opinions or report violations, and include the reporting mailbox in the supplier contract. The informant is given a maximum reporting reward of NT$200,000 or 5% of the loss amount according to the guidelines.
For the whistleblower reports, statements for the police or other relevant data, the audit unit shall keep them as a secret and retain them separately. Those who disclose the said materials for no reason will be punished according to the Company's reward and punishment regulations. In addition, the Company shall guarantee the whistleblowers' safety. Those who threaten, intimidate or perform illegal actions to the whistleblowers shall be severely punished as per the laws and regulations​
Irregular Business Conduct Reporting Contact​
Head of Auditing Office​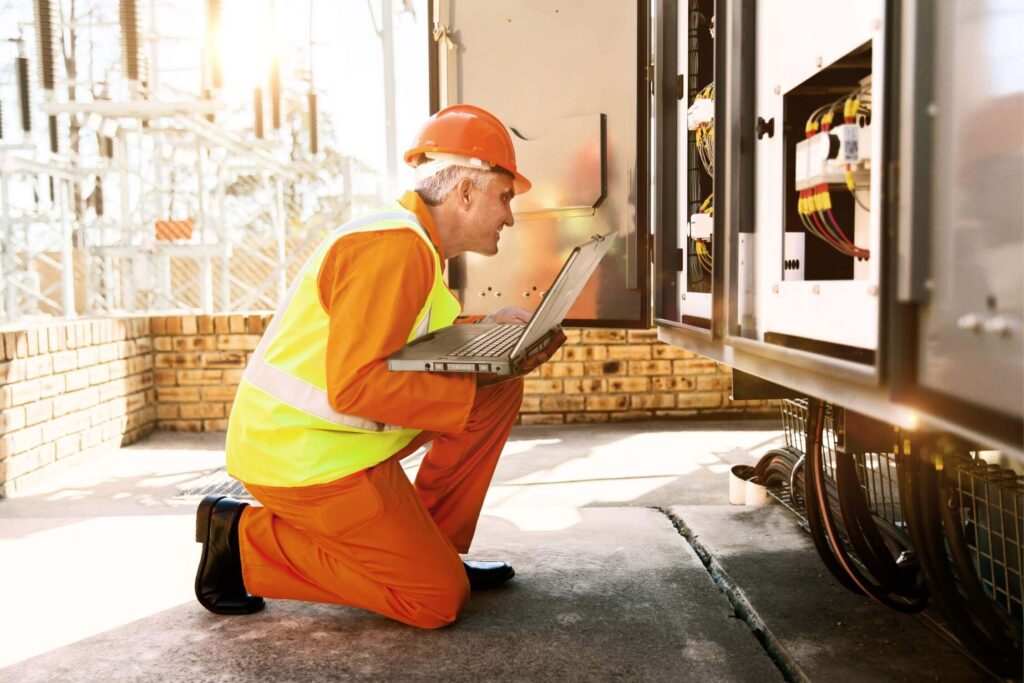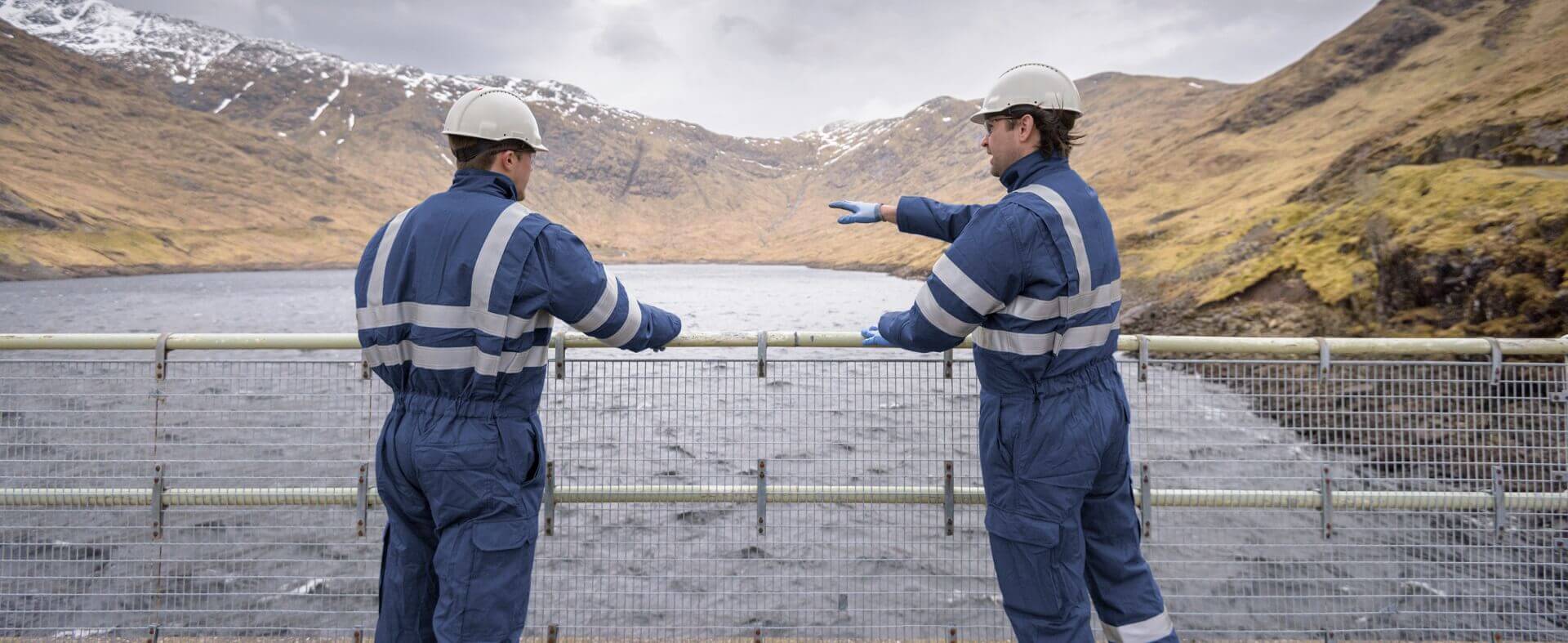 Regulatory compliance
Getac Holdings strictly abides by regulatory laws relating to corporate governance and integrity management, environmental protection, and labor human rights to implement civic and law-related education within the organization. There were no incidents of the following violations in 2021:
Major penalties for environmental protection and related disputes.
Significant penalties or non-monetary sanction due to the legal violation.
Product or service in violation of consumer health and safety laws and principles.
Product or service in violation of information or labeling laws and principles.
Significant fines for violating the relevant laws and decrees related to provide or use the products or services.
Marketing activities (including advertising, promotion, and sponsorships) in violation of relevant laws and principles.
Violation of anti-competitive behaviors, anti-trust and anti-monopoly laws and regulations.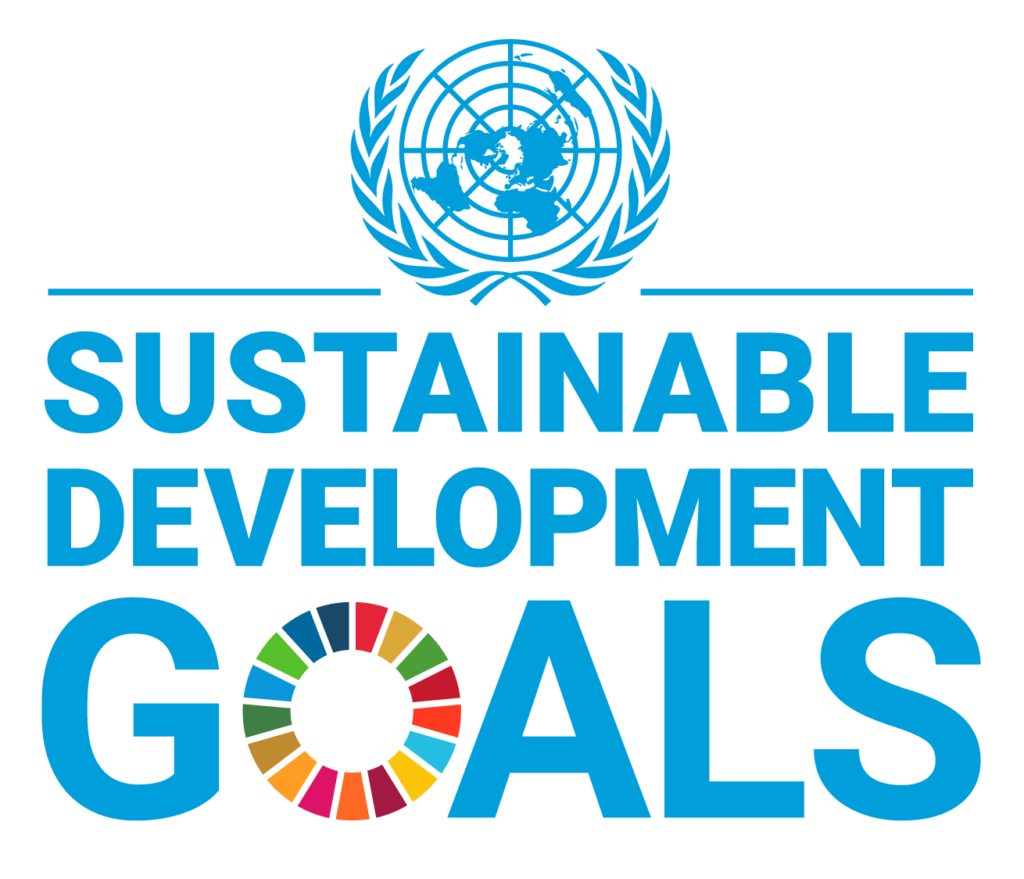 Getac Responds To SDGs
Focus on the four goals and continue to create long-term value
The UN Sustainable Development Goals (SDGs) provide a strategic roadmap for the responses of enterprises in climate change and consumer demands. Issues of primary concern to enterprises and future possibilities and directions in the field of corporate sustainability can be identified through reviews of these 17 goals.
In 2018, Getac identified sustainability actions and corresponding goals based on factors such as industry attributes, core capabilities of the company, available resources, feasibility, and stakeholder expectations on the foundation of the UN SDGs. Mid and long-term sustainability strategies of the Company will focus on the following four SDGs: Goal 8 Decent Work and Economic Growth, Goal 9 Industry, Innovation, and Infrastructure, Goal 12 Responsible Consumption and Production, and Goal 4 Quality Education.
Action plans are concretely implemented in the daily operations of the Company in the two categories of "welfare thrust" and "corporate thrust". In the welfare thrust dimension, the Company engages in charitable donations and utilizes its technological capabilities to improve the quality of education in remote areas through its Getac Charity Trust Fund. On the other hand, the Company organizes "Y.S. Award" competitions to provide promising young students with a platform and opportunity to give free rein to their creativity and thereby train much-needed star performers of the future age of AI.
In the field of corporate operations, the Company implements process innovation, enhances its energy use efficiency, and promotes the universal use of eco-friendly materials by relying on R&D efforts in core technologies. Getac actively develops industries with high-added value to enhance its corporate value with the ultimate goal of creating new employment opportunities. The Company also strives to build a work environment characterized by equality and mutual respect and a climate conducive to learning and growth to foster talent cultivation as a driving force for innovative R&D. Getac maximizes its influence on supply chain partners through communication, supervision, and encouragement to promote respect for human rights and environmental protection and harness its powers as a corporate citizen for positive causes.

Constant Recycling Of Resources To Achieve Maximum Benefits Is Our Core Sustainability Goal
In 2021, the water recycling rate reached 97%; No violation of regulation in the discharge of waste gas, waste water waste, and relevant data are disclosed publicly.
Four new energy-saving projects in 2021 saved 3,211 MW of electricity. From 2017 to 2021, the cumulative power saving is 13,673MWh, equivalent to 9,017 Mt CO2e, which can save $NT35.81 million.

Encouragement Of Talent Innovation Diversity And Equality As The Best Catalyst
Enhancement Of Employee Competencies – In 2021, all employees received an average of 60.59 hours of diversified competency training
Safeguarding Of Human Rights – All plants strictly prohibit the use of child labor and forced labor

Utilization Of Core Technologies Continued development of low carbon product and technology
Integrate the concept of sustainability into product development and technological innovation, develop environmentally friendly materials, such as Post-consumer recycled plastic materials, and at the same time increase the proportion of recyclable materials used in the casings of computer products.

Unlimited Learning Possibilities Through The Combination Of Physical And Digital Approaches And Resources
Grants And Scholarships For Financially Challenged Students:Grants and scholarships for financially challenged students in northern Thailand enrolled at Tzu Chi University
Donation of clothing for financially challenged students at Quaker Care Center for underprivileged families in Huilong
Industry-academia Collaboration & Generational Empowerment – Campus recruitment program & Y.S. Award
identification of stakeholders
The opinions of stakeholders are an important basis for Getac's progress. In addition to timely communication and response of all departments according to their powers and responsibilities, and in maintaining a smooth flow of opinions exchange, Getac Holdings convenes CSR Committee meeting with all members every year by the Chairperson of the CSR Committee to perform evaluation score operations in accordance with the AA1000 Stakeholder Engagement Standard. The standard scores from five aspects of dependence, influence, multiple perspectives, responsibility, and tension to identify key stakeholders, and ensure that the understanding of stakeholders by each department is updated and makes constant progress.
According to the results of stakeholder rating in 2021, the top-5 stakeholders are employees, customers/distributors, suppliers, shareholders, and government agencies, with banks ranked sixth and the media ranked seventh.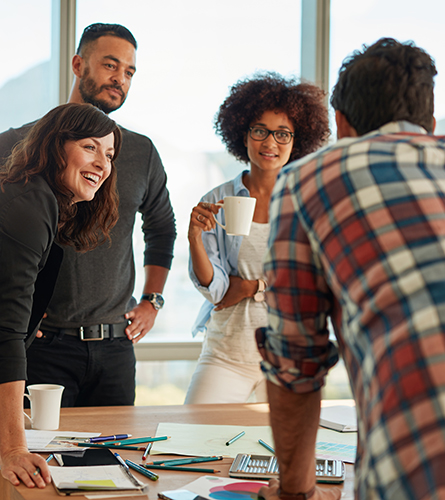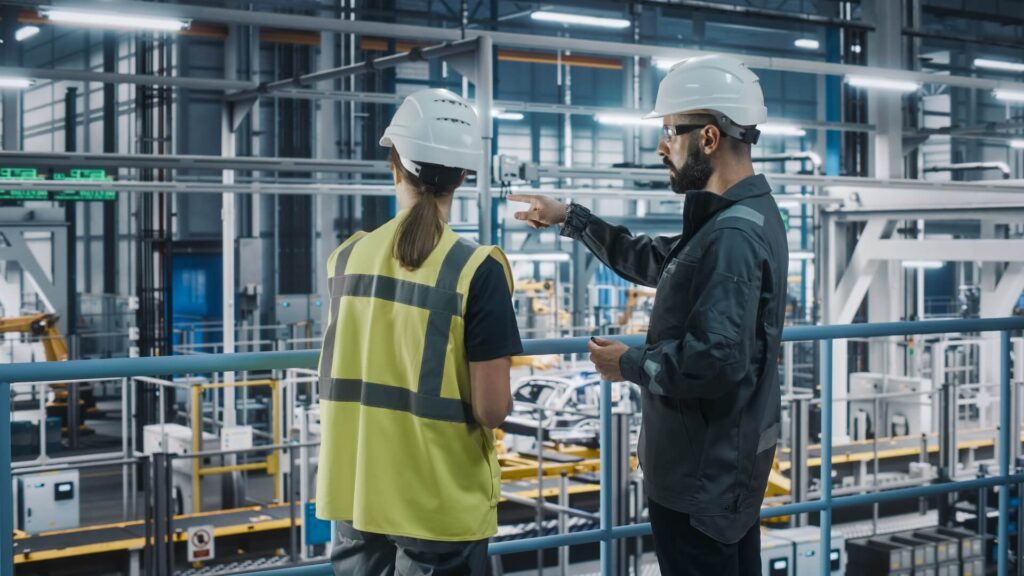 Material Topic Identification & Boundary Setting
With reference to the GRI Standards, major international initiatives, and the Supplier Codes of Conduct adopted by and benchmark companies, the company identified 28 sustainability issues in 2021, and questionnaire surveys were made based on these issues. Thus, there are 18 sustainability issues in total for 2021, and after corresponding them to the specific topics of GRI standards, we have identified 20 specific topics, among which the intellectual property rights, information security, corporate governance, and risk management are customized topics.
Impact boundary and level of involvement
Direct Impact
Indirect Imp act
Category
Major
Material Topic
Impact boundary and level of involvement
Impact boundary and level of involvement
Impact boundary and level of involvement
Impact boundary and level of involvement
Category
Major
Material Topic
Getac Group
Getac Group
Upper Stream
Down Stream
Getac Holdings
Subsidiaries*
Suppliers
Customers
Economics
Corporate
Governance and Transparency of Information
0
1
1
Operational Risk
Management
0
0
0
Corporate
Information Security &
Customer Privacy
0
0
1
0
Customer Privacy
0
0
1
0
Corporate
Intellectual
Property Rights
0
0
1
0
Risk Management
0
0
1
Economic
Performance
0
0
1
1
Anti-corruption
0
0
0
0
Supply Chain Management
0
0
1
Anti-competitive Behaviour
0
GTC Only
1
*GTC: Getac Technology Corporation (include Nangang, Xizhi Plant 5)
| | | | | | |
| --- | --- | --- | --- | --- | --- |
| Environmental | Waste | | 0 | | 1 |
| | Energy | | 0 | | |
| | Water & Effuents | | 0 | | |
| | Emissions | | 0 | | 1 |
| | Materials | | 0 | 0 | |
| | Marketing & Labeling | | 0 | 1 | 0 |
Social
Child Labor
0
0
1
Training & Education
0
0
1
Customer
Health & Safety
0
0
0
Occupational Health & Safety
0
0
0
1
*Subsidiaries: the subsidiaries entities covered in this report are listed on page 6 of 2021 sustainability report.
Corporate Governance
Stakeholder Communications
To implement CSR and integrate the needs and expectations of shareholders into Getac's CSR policies, the company has a diverse range of communication channels for stakeholders to communicate CSR-related issues concerning the dimensions of environment, society, and corporate governance. Meanwhile, stakeholder opinions were compiled to provide a reference for developing or revising CSR policies.