Friendly Workplace
We believe that talents are crucial to the continuous growth and profitability of a company and a happy and safe workplace is helpful in arousing the creativity of employees and in boosting their morale. We are dedicated to creating a friendly and safe work environment and, starting with our corporate culture, we seek to encourage open and transparent communication and break through cultural and geographic restrictions. All of our employees who are competent in their work have an equal opportunity for promotion. We provide competitive salary and welfare, comprehensive educational training, and a comfortable and safe work environment to attract outstanding talent.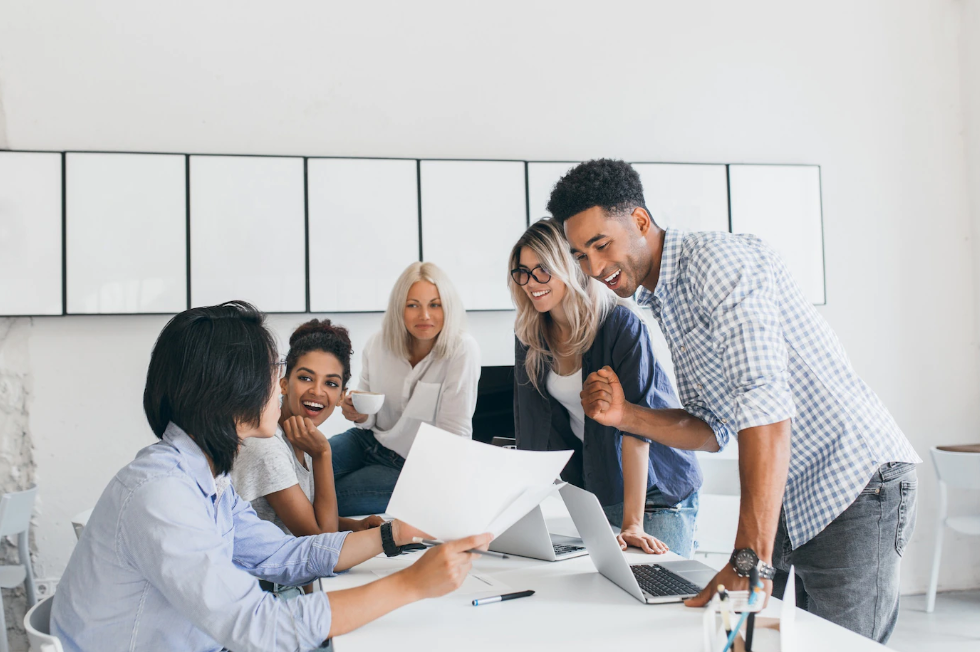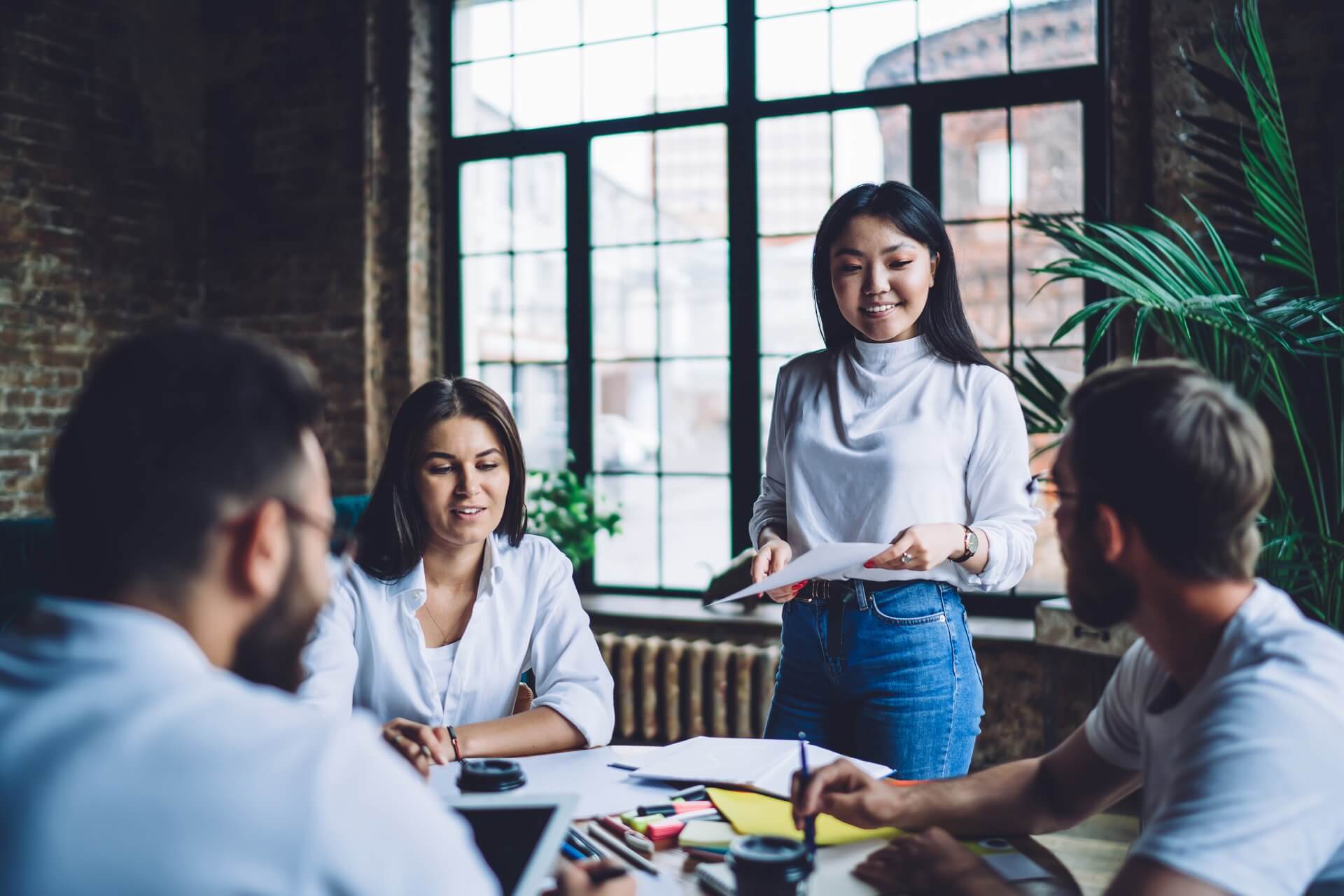 People & Community
Equality, Harmony, and care
An Equal And Harmonious Workplace:
With our people-centric approach, Getac endeavors to provide employees with a safe and friendly workplace. The company prohibits unequal treatment, discrimination, sexual harassment, and workplace bullying, and guarantees proper work hour management and protection of labor rights.
Labor Practices:
Employee work hour management and salary payments are in line with or better than regulatory standards and are subject to the inspection and supervision of competent authorities.
Protect labor rights:
Getac's production bases have all established union groups or labor-management meetings in accordance with national laws, in order to promote formal dialogs between employers and employees through a collective bargaining mechanism. Around 82.82% of Getac employees are currently covered by collective agreements.
Equal Job And Promotion Opportunities:
With respect to employment and promotion, we hold to being fair and objective, taking into consideration individual competence, diversity, and localization when hiring or recruiting talented individuals. We also promote local economic development and employment opportunities, so as to provide everyone with equal career development opportunities. Due to adjustments of global manpower resources in 2021, the ratio of locally hired supervisors was 76.76%, an increase of 8.7 percentage points from the previous year.
Balancing Employees' Physical And Mental Health:
In order to promote the balance of employees' physical and mental health, the company organizes various activities. With the domestic COVID-19 epidemic situation becoming unpredictable in 2021, work-from-home was activated when the epidemic Alert Level was raised to 3 from May to July. The monthly movie appreciation was suspended for several months until the epidemic stabilized, and the annual year-end banquet was also temporarily suspended due to the epidemic. Parent-child family activities, as well as staff fun and sports competitions, were also suspended. The annual company travel was suspended due to the unpredictable nature of the epidemic. The NT$20,000 travel subsidy was deferred to the next year, and applications were accepted for employees to convert the travel subsidy into private health check subsidies of up to NT$20,000.
Freedom of Association:
The Staff Welfare Committee has adopted the Social Club Application and Subsidy Regulations, which is disclosed on the company's internal portal. A social club may be established if it involves legit leisure, cultural, and entertainment activities participated by 12 or more employees to encourage employees to keep fit and balance their work and leisure life.
Employee Grievance Channel & Sexual Harassment Grievance Channel
Taiwan: HQ Grievance Channel
                     HQ Sexual Harassment Grievance Channel
        China : Getac Perspective WeChat Platform
People & Community
Salary and Benefits
Compensation System
Employee remunerations are based on local laws and regulations. Salary standards and extent of adjustments are not influenced by gender, race, religion, political affiliation, marital status, and union membership. The Remuneration Committee periodically participates in salary surveys to examine the association between employees' salary and welfare measures and those of the market. Every year, employee bonus is appropriated according to the company's business performance and is subject to the approval of the Board of Directors and resolution at the shareholders' meeting. These measures are expected to attract, retain, and motivate outstanding employees.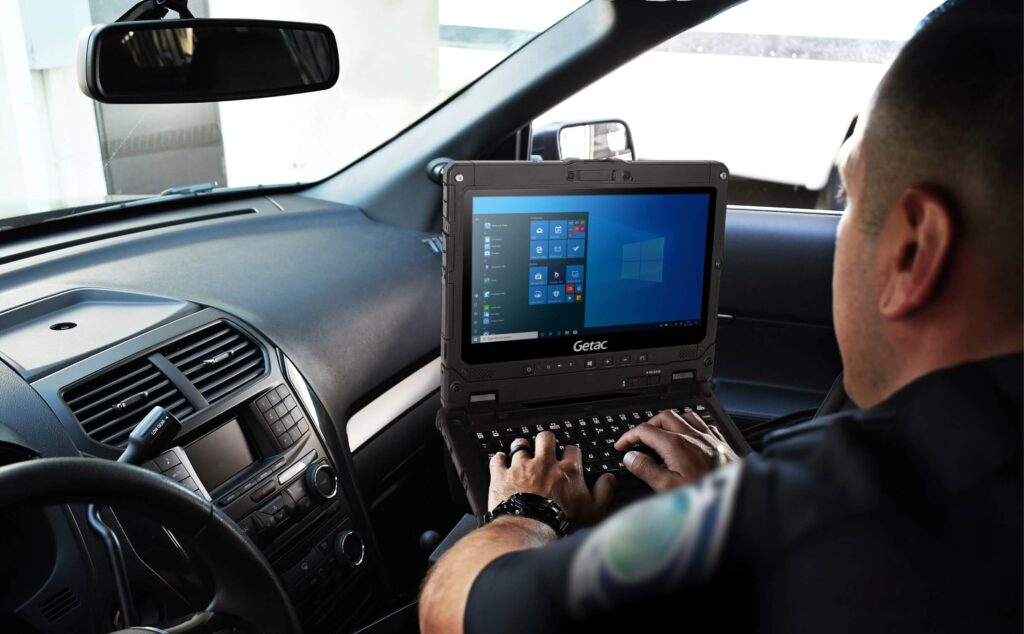 Welfare System
Comprehensive welfare measures are provided and arranged by the Welfare Committee. For employees working in Taiwan headquarters, the benefits include labor and health insurance, maternity and paternity leaves (or parental care leave), group insurance, birthday and festive gifts, club funding, employee travel subsidies, employee canteen, gym, English course subsidies, and breastfeeding room. These benefits are superior to the requirements set by the Labor Standards Act. To boost employees' relations with their families and children, movie screenings are held every quarter and employees' families are encouraged to participate. Kunshan employees are entitled to maternity and paternity leaves, leave for female employees to breastfeed their babies at home, and various social insurance protection in accordance with local laws and regulations. In addition to employee travel subsidies and birthday gifts, allowances based on employees' job positions are also provided.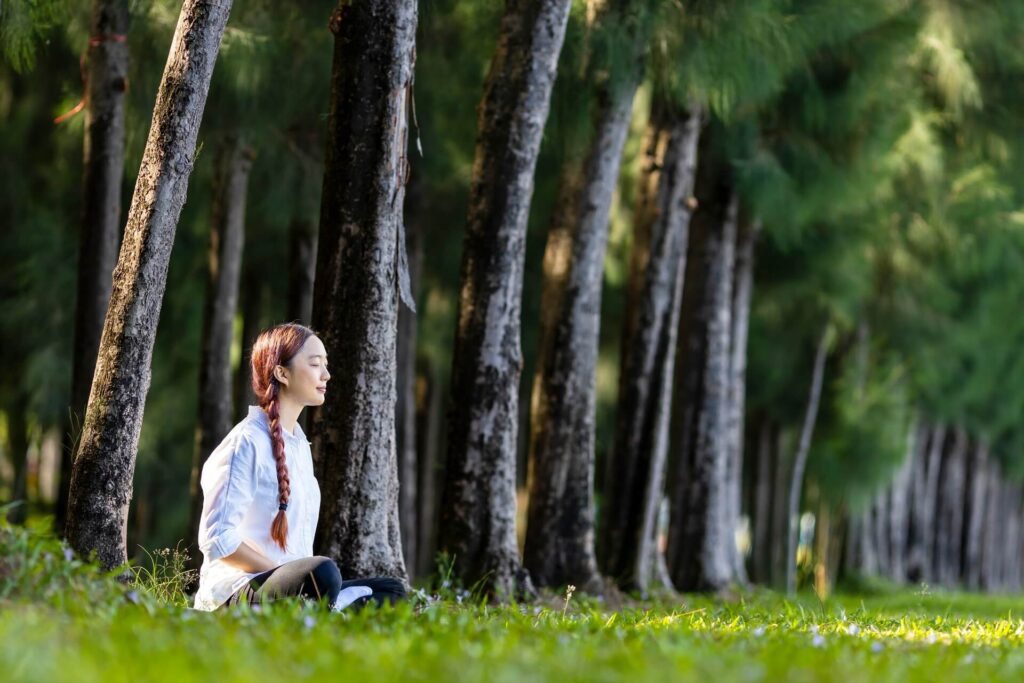 Parental Care Leave
The Company has complied with the Act of Gender Equality in Employment and formulated the Regulations for Implementing Unpaid Parental Leave for Raising Children, which state that employees with one year or more of work experience at Getac can apply for a maximum of 2 years of unpaid parental care leave before their children turn three-years-old. After the completion of their unpaid parental care leave, Getac will arrange for them to be reinstated and update them on the company's latest happenings.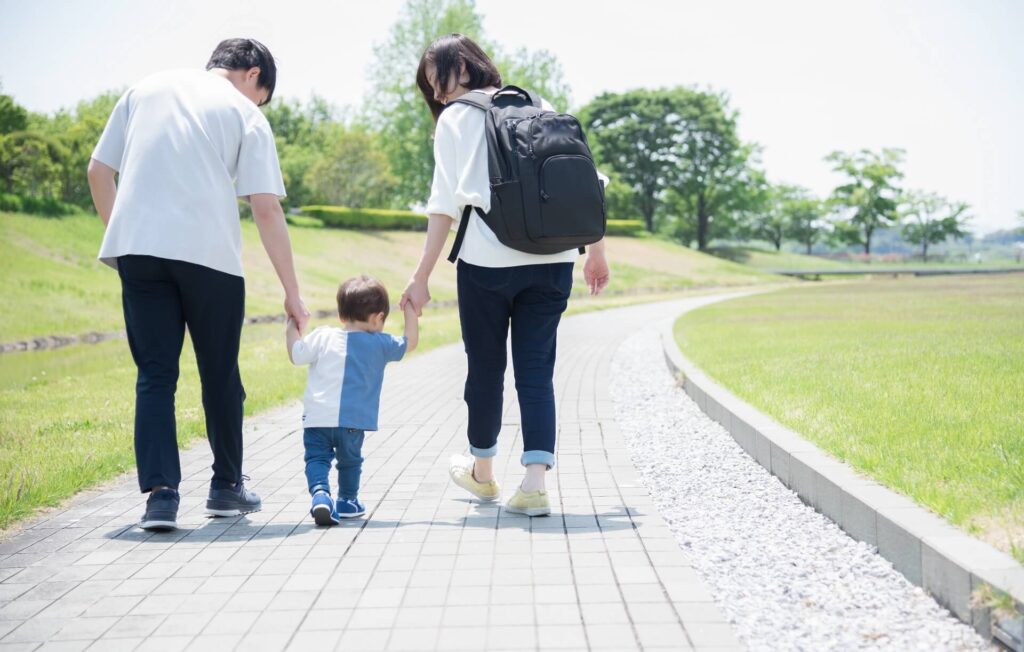 Retirement Plan
Retirement applications and approvals are based on the Labor Standard Act and the Labor Pension Act. In pursuant to relevant regulations, Getac files report and contributes pension to dedicated pension account of the Bank of Taiwan (applicable to the old pension system) or employees' personal pension account (applicable to the new pension system).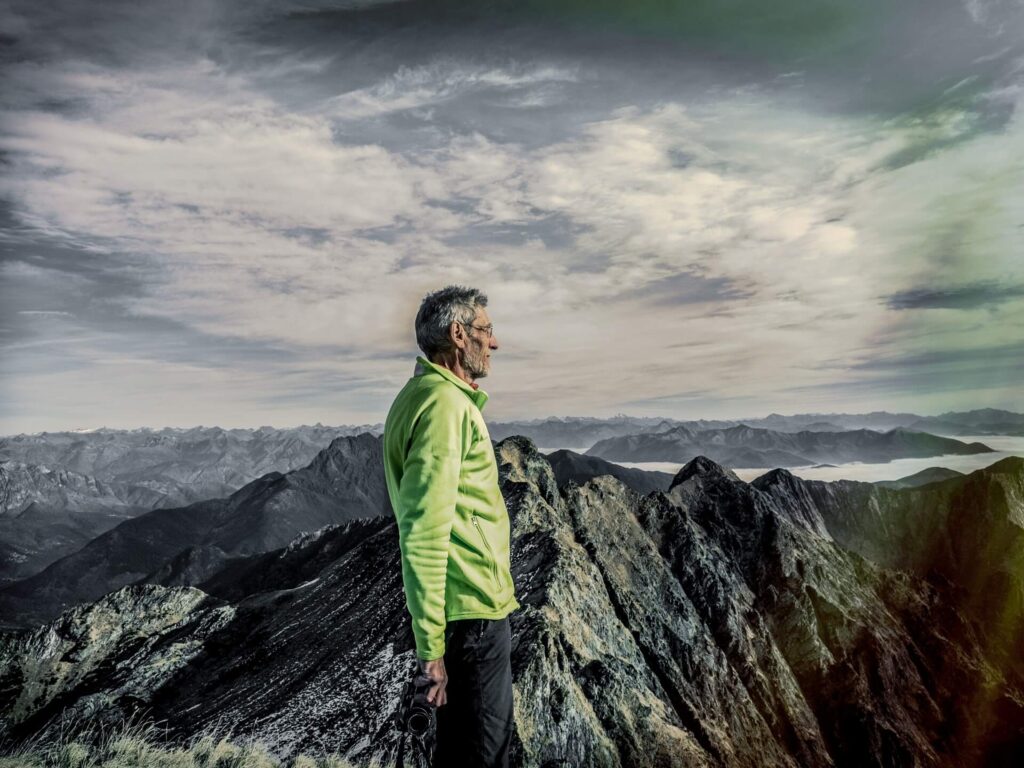 A Healthy And Safe Workplace​
Getac values every employee, and "Happy Enterprise and Safe Workplace" is our goal. In addition, to comply with local safety and health regulations and standards, Getac takes strict safety and health control measures to establish internal policies, and continuously improves through regular and irregular inspections to prevent occupational disasters and minimize injuries. Furthermore, we actively promote the physical and mental health of employees through event planning and achieve the balance of work and life.​
All plants of Getac Holdings have introduced ISO45001 occupational Health and Safety Management Certification System or Management System of equivalent level, and establishes clear operational regulations for compliance, including Labor Management Procedures, Environmental Safety and Health Handbook, Healthy Operation Regulations, as well as Occupational Illness Prevention Regulations, to prevent occupational disasters and accidents from occurrence. We aim at achieving the zero-incident goal and implement on-site safety management rigorously.​
Getac's management target is to achieve zero deaths and occupational illnesses. We continue to implement workplace health and safety management practices in the hope that all of our employees can work happily and return home safely. The disabling injury frequency rate (IR) was 0.186 (per 200,000 hours of work), which is lower than the occupational injury rate of 0.248 of previous year.​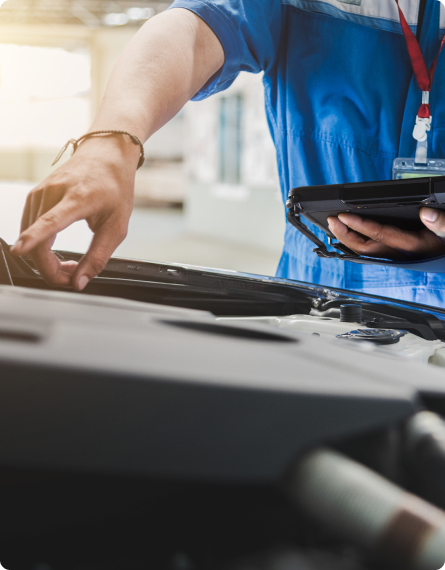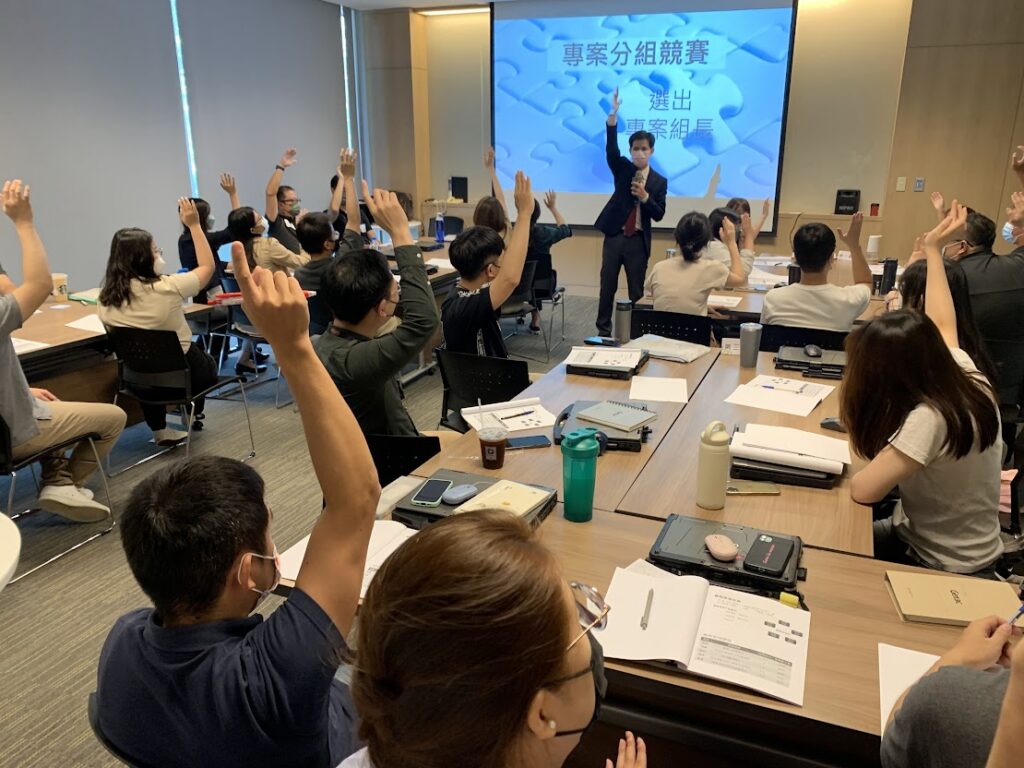 Training and Talent Fostering​
Corporate Sustainability and Organization Development Center has devised a talent blueprint to enhance the Company's overall competitiveness and maximize the potential for learning in the Company. In line with the latest trends in the field of AI and the Company's digital transformation strategy, talent cultivation is constantly fostered and employees are provided with much needed new skills for the age of intelligent technologies. In terms of hard skills, we engage external and internal instructors to deliver professional knowledge and skills and hold technology forums for learning new technologies. As for soft skills, we focus on talents'ability to maintain interpersonal relationships and to communicate. In addition, Getac has designed a wide range of courses based on the employees'needs for different career development phases. We also continuously develop online training tools, give more course selection and promote comprehensive learning while ensuring the continuous learning of the employees during the pandemic through livestreaming or pre-recorded videos.
In 2021, the average number of hours of education and training received by all employees of Getac Holdings Corporation was 60.73, a decrease of 14.67 hours compared to 2020. The difference is due to the fact that during the COVID-19 pandemic, in order to avoid social clusters, fewer physical courses and large-scale courses were held for direct employees, and fewer external courses were attended by supervisors and indirect employees, which is the main reason for the decrease in total training hours. However, the number of training hours for indirect employees increased rather than decreased. In recent years, the Company has been optimizing the content of online digital courses, so that employees are free to enroll in them according to their individual job requirements and use their free time to complete them online. In 2021, indirect employees received 62.91 hours of training and supervisors received 48.60 hours of training.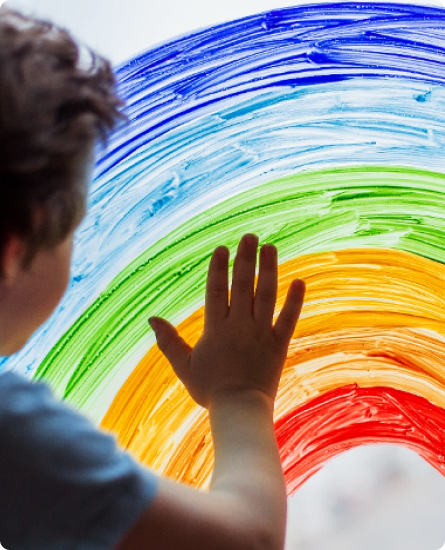 Social participation
Getac Holdings espouses a spirit of "giving back to society in a spirit of gratitude". The board of directors therefore earmarks part of the Company's profits for the "Getac Charity Trust Fund". In 2021, total expenditures amounted to NT$ 2.58 million to help the disadvantaged in society and to assist rural education.
Cultivating Industrial Experts
Getac Holdings has encouraged young people to incorporate their creativity with industrial development and turn their inspiration into reality. Getac Holdings and its affiliates spare no effort to carry forward the "Y.S. Award". The award's philosophy centers around innovative thinking and technology-based education to continuously promote a well-developed information society and fulfill the goal of fostering global talent for digital content and design. We also ensure the implementation of our corporate social responsibility, help arts and humanistic education to take root, and engage in environmental protection and social care.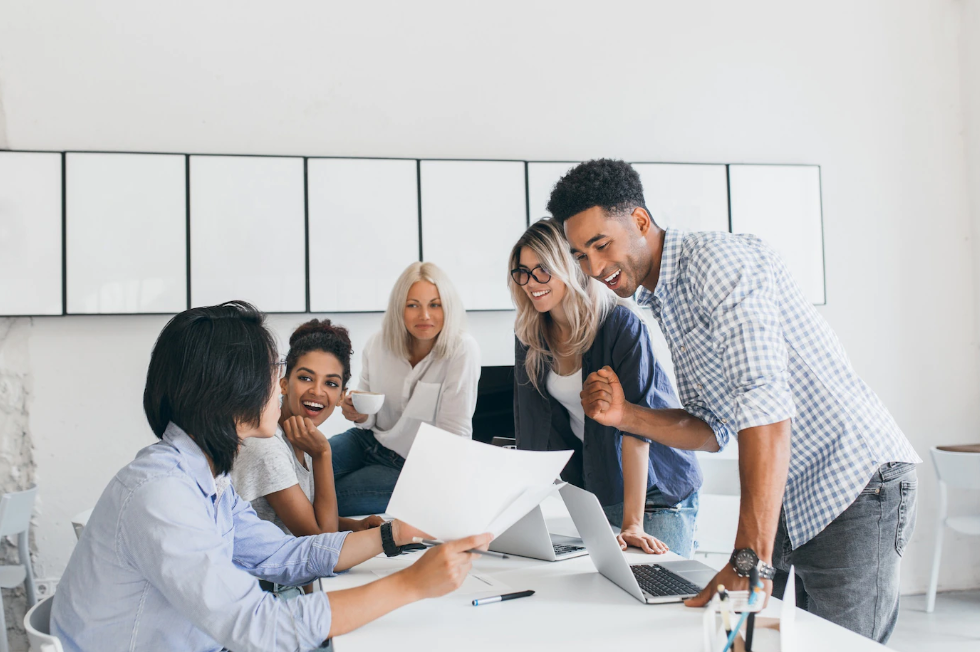 Y.S. Award
The 19th Y.S. Award was themed "Sustainable Practice+" in response to the UN's Sustainable Development Goals (SDGs). It serves as the best platform for universities in the country to express their opinions on environmental protection, social justice, and global economic development in the hope of drawing attention to sustainability. Sustainability cannot be achieved single-handedly and requires the collaboration of more people.
The COVID-19 pandemic has spread widely over the last two years and we must learn how to live with the virus. Smart technology, thus, plays a key role in pandemic prevention. This year's competition theme covered sustainability and smart technology applications. There were mainly three types of creations in the software application and industrial design category: 1. advanced technology applications used for sustainable and environmental issues; 2. detection and assistance technologies for future traffic safety; 3. remote contactless medical and healthcare services. The creations of the golden prize winners of all categories were not only creative and impressive but also realistic. In the film "Let's do the planting together" the golden prize winner in the Microfilm category won favor with all the judges. It aimed at calling on more people to save energy, reduce carbon emissions and care for the earth.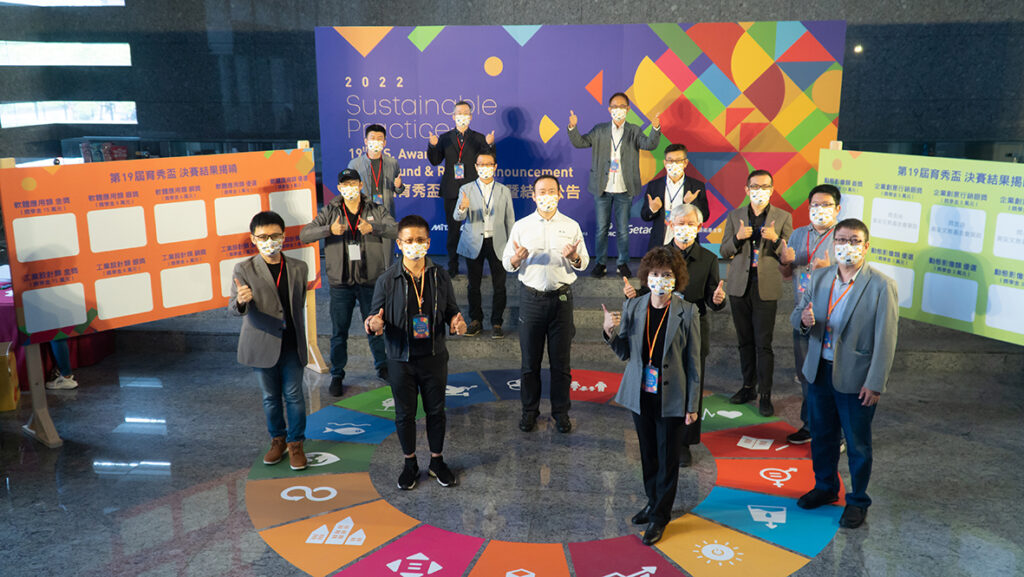 EMPOWERING POSITIVE CHANGE THROUGH INNOVATION AND PARTNERSHIP
At Getac, we believe in social responsibility and contributing to the well-being of the communities we serve. That's why we're proud to introduce our Getac Sponsorship Program — an initiative embodying our commitment to innovation through giving back.
Through this program, we hope to see innovative organizations achieve more through greater productivity, efficiency, and impact, while also demonstrating our commitment to addressing social challenges and strengthening our communities. We believe that by working together, we can create a better future for all by making a positive difference in the world.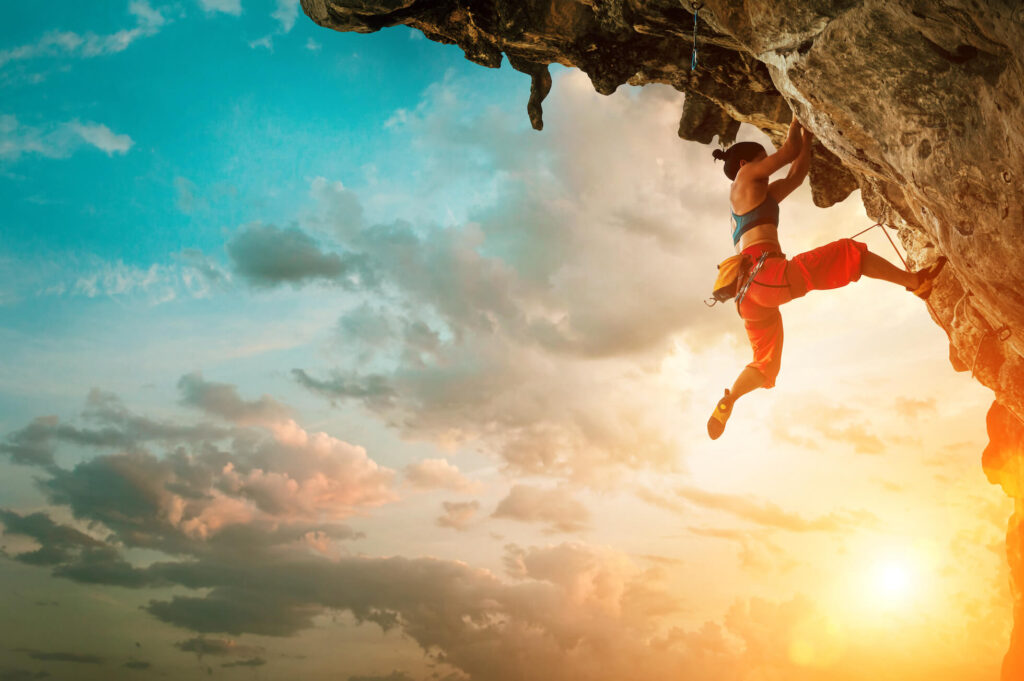 Cool Experiences
See how our partners contribute to positive social change. Getac Sponsorship empowers organizations to fund programs and initiatives, raise awareness of important issues, and engage with communities and stakeholders. Through Getac Sponsorship, we can make a real difference in the world and help create a better and fairer society.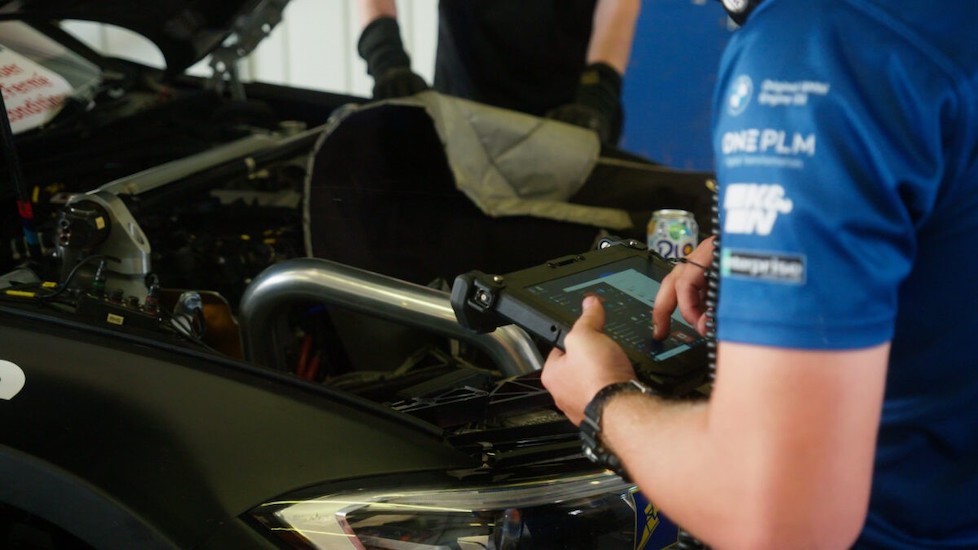 Getac x BTCC
Getac has worked closely with the British Touring Car Championship (BTCC) to digitize key race day operations, including safety and compliance checks, team communications, and vehicle diagnostics, in the latest phase of its ongoing strategic technology partnership.
Getac x Akut
They're there when you need them most, and now the Akut search and rescue team has the technology they need to carry out more missions and save more lives in some of the harshest environments imaginable.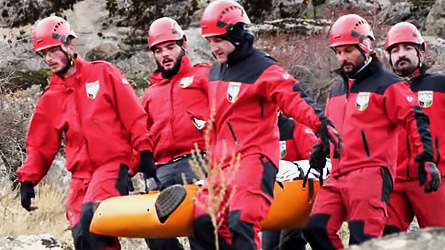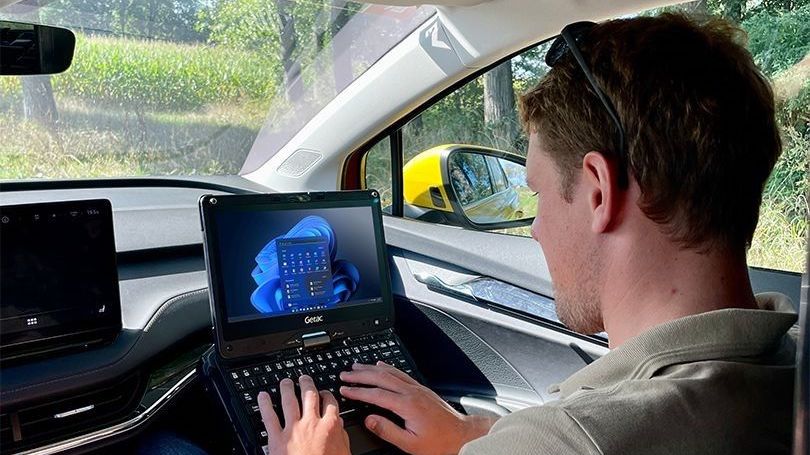 Getac x 4×4 adventures
Getac supports the 4×4 Electric project team, who are embarking on a year-long journey from the Netherlands to South Africa and back using a regular electric car. They rely solely on solar panels to charge the car's battery, generate electricity for cooking, and use self-purified water for showering. Getac is excited to collaborate with this sustainable and self-sufficient initiative, as we believe that sustainability should be a fundamental part of technology to provide maximum benefits and meet customer expectations.
testimonials
Our partnership with Getac over the past three years has helped us realise that paper-based processes no longer have a place in fast-paced race environments

Alan Gow, Chief Executive of the BTCC
We are grateful for the support of businesses like Getac who are passionate about making a positive impact on the environment. The trees we'll plant together will create lasting benefits for wildfire relief and climate stability

Ashley Lamontagne, Forest Campaign Manager of One Tree Planted